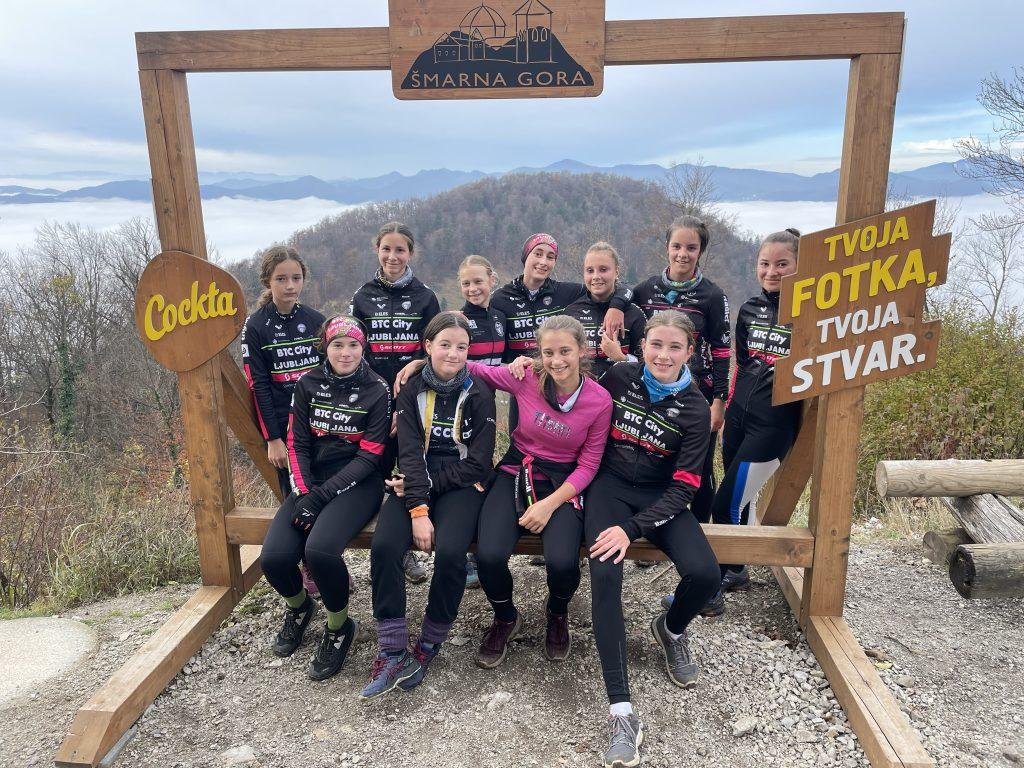 The reservation of cycling for the male gender is on the rise, but at the same time, representatives of the fairer sex are increasingly turning the pedals. V Cycling association Rog, with the support of BTC and the City of Ljubljana, the idea of a cycling school for girls grew. Thus, today the doors of the cycling school for girls are open, and the most diverse forms of cycling training are already in operation.
Young female cyclists acquire basic and advanced cycling skills with various training units through training grounds and games.
Cycling school for girls takes place from March to October, twice a week for one hour, on Mondays and Thursdays, from 5 to 6 p.m., at the police training ground in Tacno. It is intended for girls up to the age of 11 and also for older girls, who are just getting to know cycling. Later, it is also possible to transfer between the competitive groups of girls and young women. In winter, the training sessions combine exercise in the gym, exercise on spinning bikes and running or walking on Šmarno gora.
All you really need is a bike, a helmet and sports clothes. Although the club is oriented towards road cycling, a road bike is not a requirement in the cycling school.
You can join any training session and see what we do. If you find it interesting and you decide that you would like to go to a cycling school, it is a condition for continuing to attend the school membership in the Cycling Association Rog. When you pay the membership fee, you will also receive a jersey of the BTC City Ljubljana Scott team.
Older groups of girls (12 to 14 years) they also do most of their training at the safe, closed-to-traffic police range in Tacno, where they improve their cycling skills and at the same time learn about the more demanding aspects of cycling. Occasionally, trainings are also held on less busy roads in the area, but these trainings are only organized for girls with a competition license from the Cycling Association. Trainings take place three times a week. Mondays and Thursdays from 4 to 5 p.m. and Saturdays from 10 a.m. to 11 a.m.
Write to us: info@kdrog.si
Cycling school for girls